We're counting the seconds for the next show!
AMERICA'S BEAUTY SHOW
SEPTEMBER 11-13, 2021

DONALD E. STEPHENS CONVENTION CENTER
ROSEMONT, IL

RE-IMAGINED, RE-ANIMATED, RE-DESIGNED, SAME LOVE

More engaging and cost effective, we moved to Rosemont, IL. New, re-animated floor plan design with targeted layouts based on industry category.
Unique, dimensional exhibition opportunities beyond the traditional 10' x 10' booth spaces for a more dynamic and engaging experience.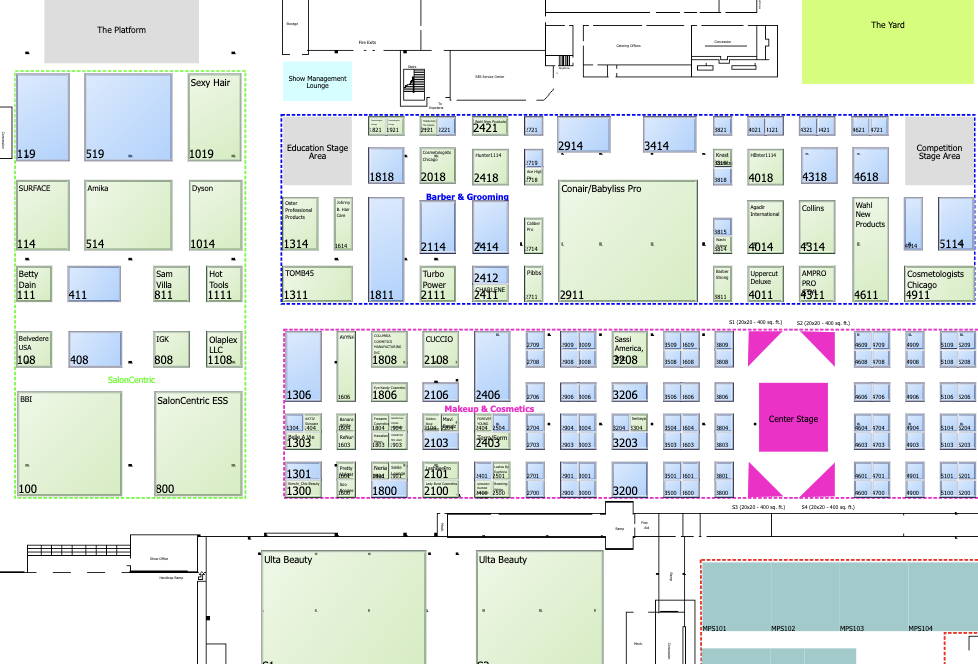 With our new, re-designed floor plan, no booth space is a bad booth space. We have more stages placed strategically around the floor that will provide more exposure for your brand. We have also sectioned off different areas to focus on a specific service such as a designated make-up area, nail area, barbering area, black hair care and more.
Multiple stages will be strategically placed around the show floor to enhance traffic flow and offer more opportunities for your brand to gain exposure. Plus, new main stage education—attendees will have their own socially-distanced space, right on the floor, to work on mannequins and learn step-by-step techniques.
Including no contact registration, wide aisles, socially-distanced classrooms, and increased cleaning protocols—safety is of the utmost importance.
We want to make your arrival as hassle-free as possible—we have a list of convenient hotels, directions, area map, parking and transportation available for you.
The Donald E. Stephens Convention Center provides free great quality WiFi access for all to enjoy.
Connecting emerging brands with the beauty industry.