ABS GLOBAL IMAGE AWARDS 2019
FINALISTS & WINNERS
HAIRCUTTING - PROFESSIONAL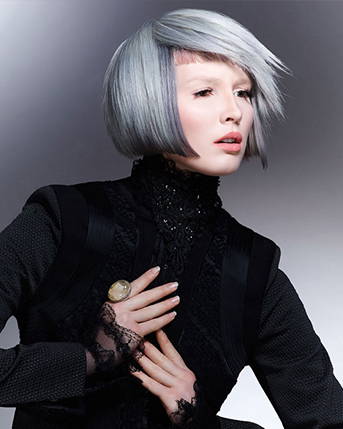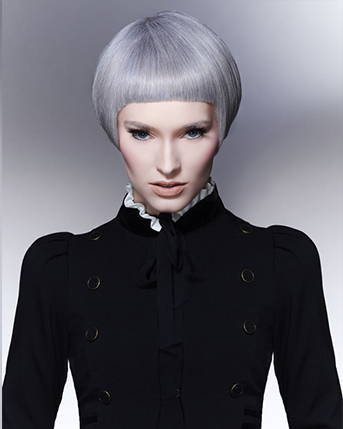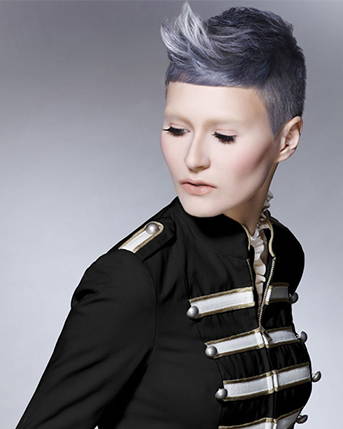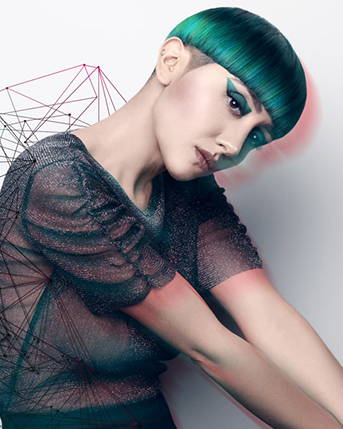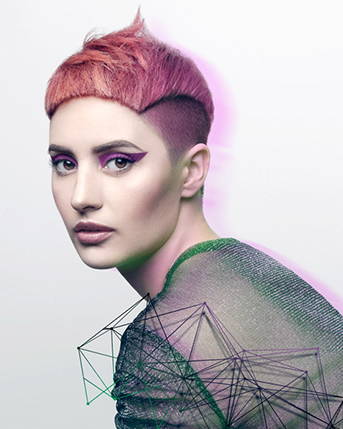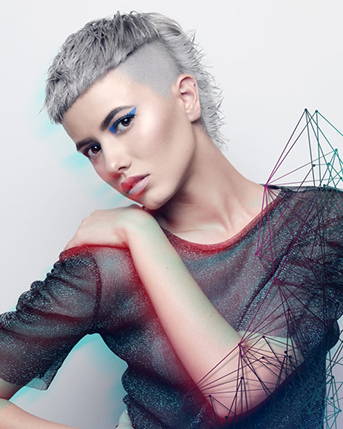 Ivan Rodriguez El Salón Hairdressing Club, Chihuahua, Mexico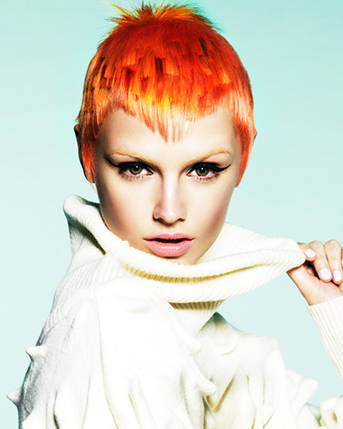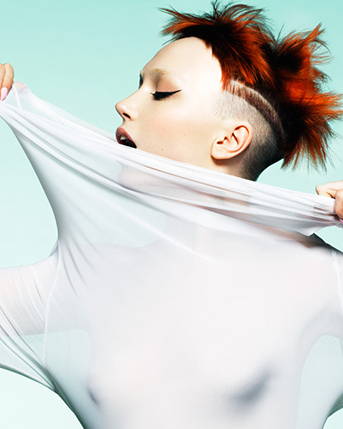 Dorothy Tang BLUSHES, Ontario, Canada
COLORAMERICA® COLORIST OF THE YEAR - PROFESSIONAL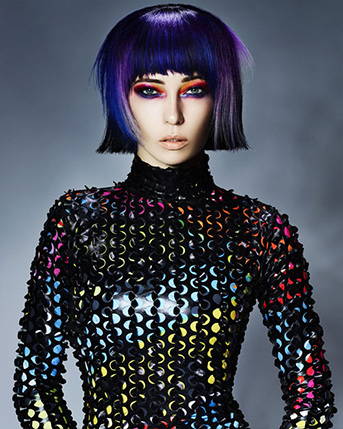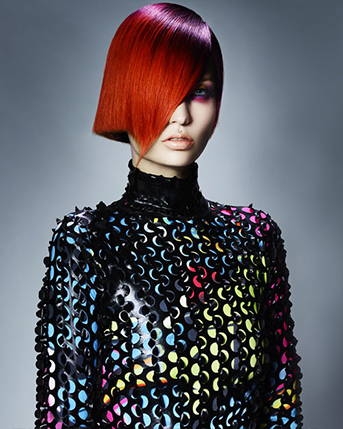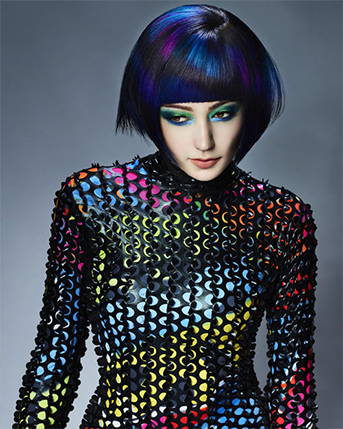 Chrystofer Benson Chrystofer Benson Collective, South Weber, UT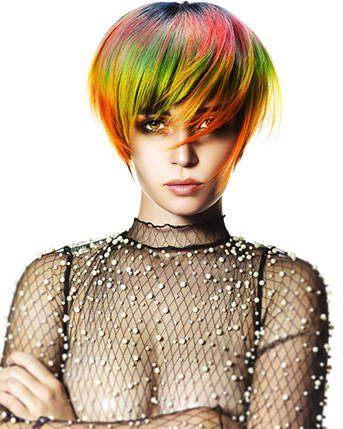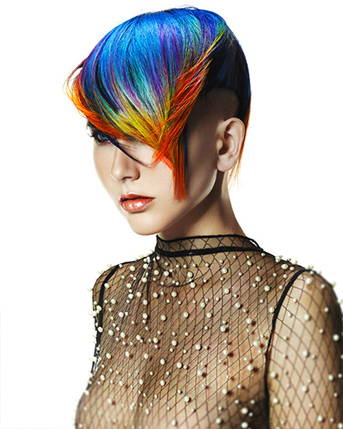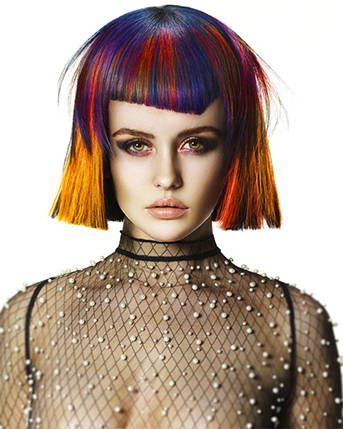 Greta Coston Chrystofer Benson Collective, South Weber, UT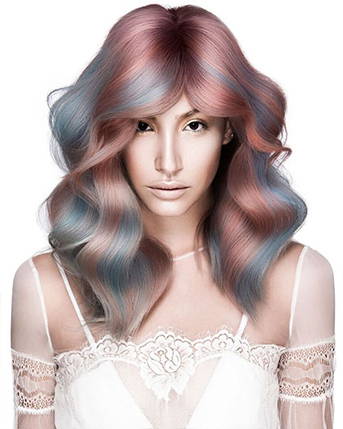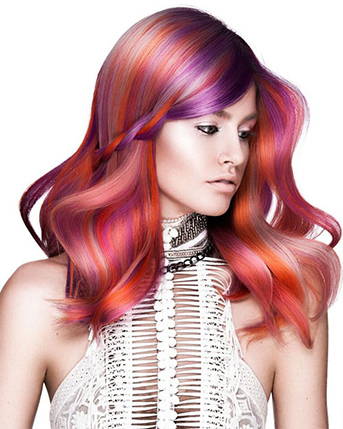 Nick Stenson ULTA Beauty Pro Team Member, Bolingbrook, IL
AVANT GARDE - PROFESSIONAL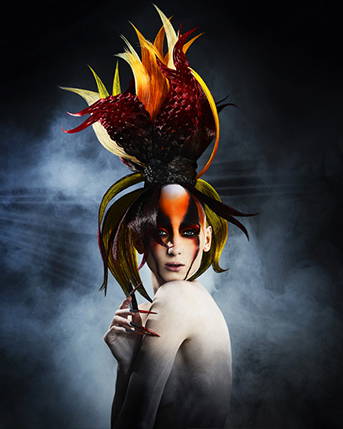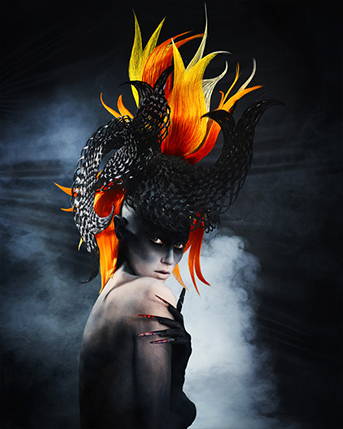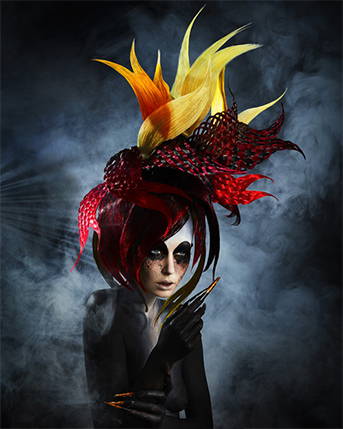 David Barron Barron's London Salon, Atlanta, GA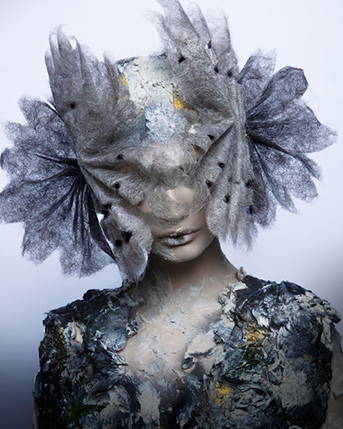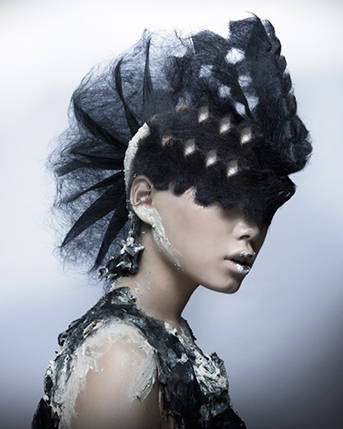 Mayte Garrote Different Estilistas, Zamora, Spain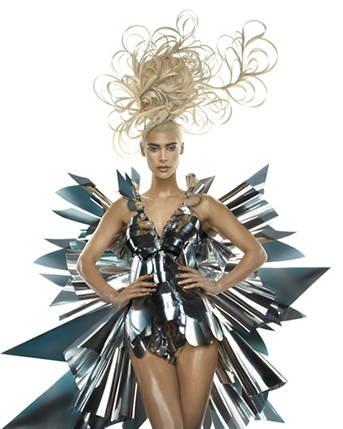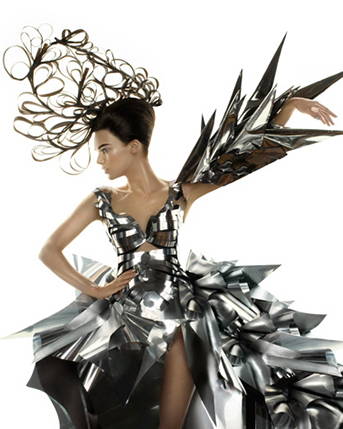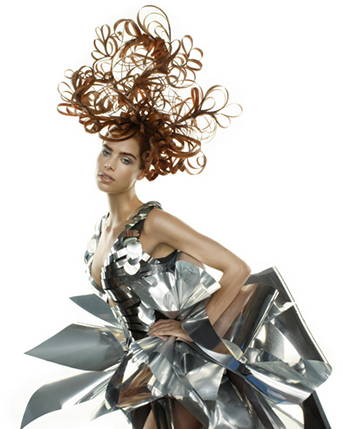 Chris Vandehey Style on 2nd, Portland, OR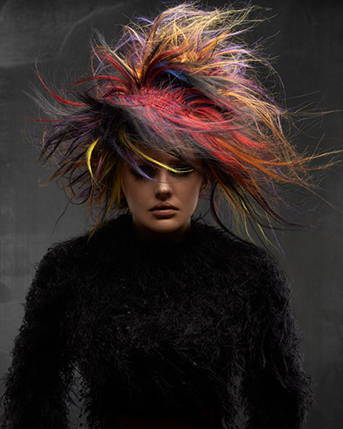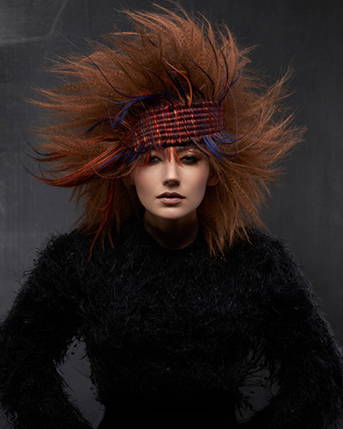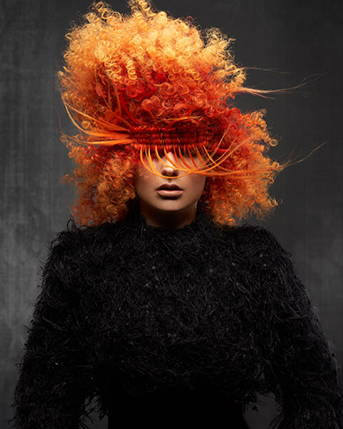 Chrystofer Benson Chrystofer Benson Collective, South Weber, UT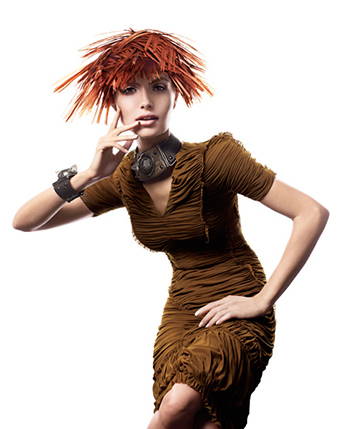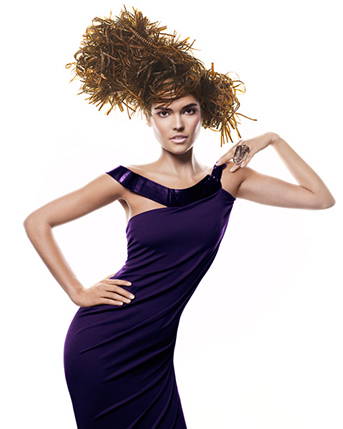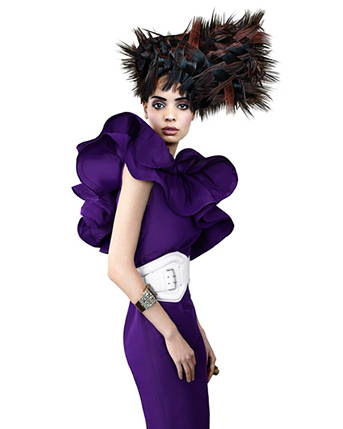 Shelly Devlin The Water's Edge, Derry, NH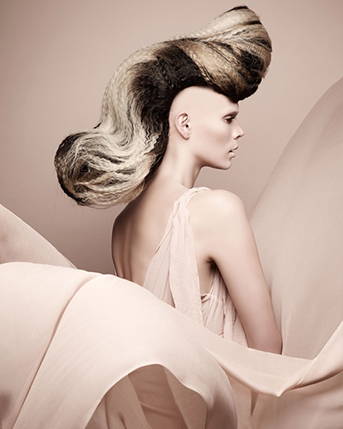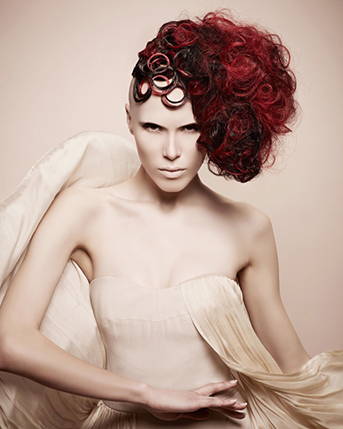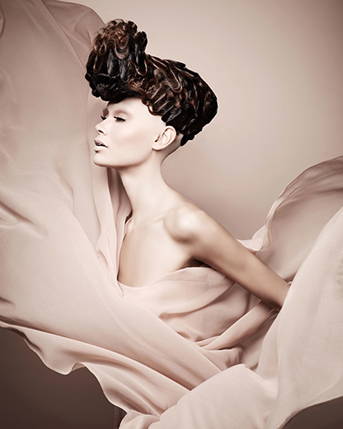 Jamal Edmonds Lamaj in the City, Clinton, MD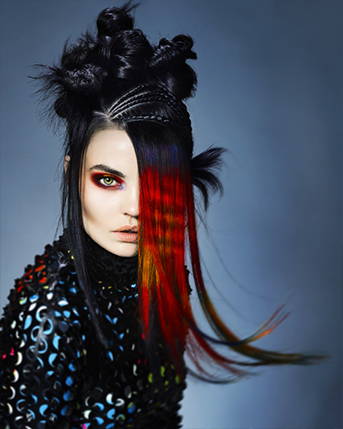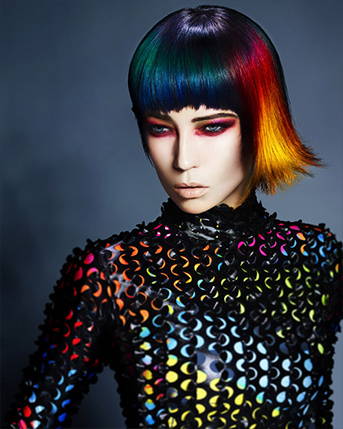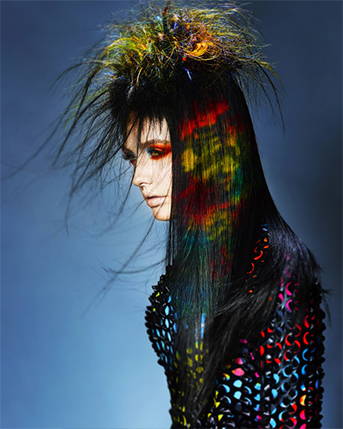 Chrystofer Benson Chrystofer Benson Salon, South Weber, UT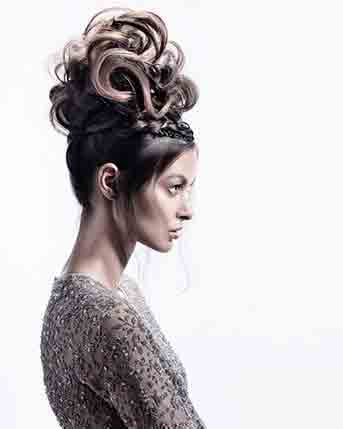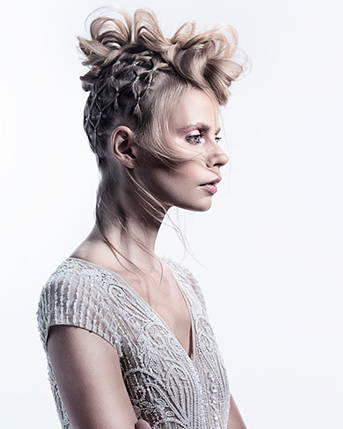 Danielle Keasling Matrix, Bluffton, SC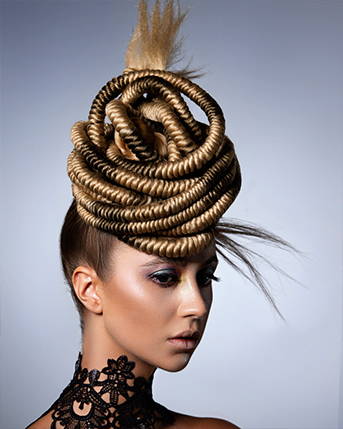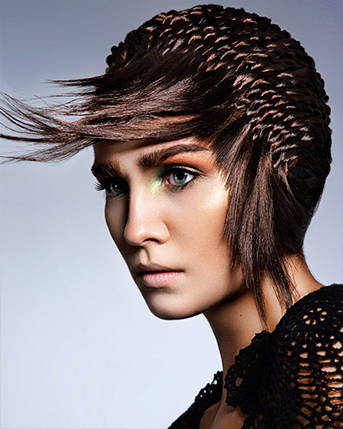 Jamie Wiley Define Hair, Fort Meade, MD
MEN'S CUTTING - PROFESSIONAL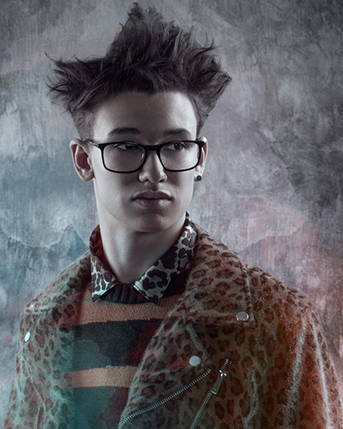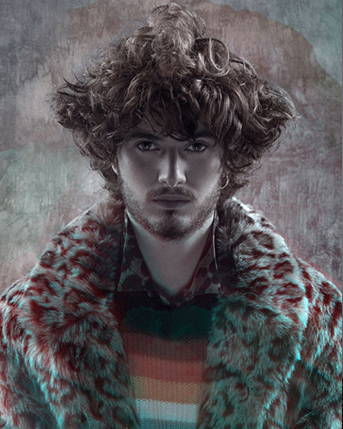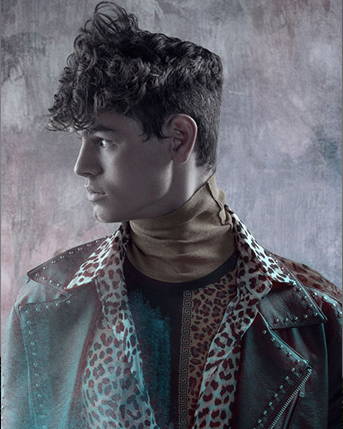 Antonio Calvo & Pedro Muñoz, Narón, Spain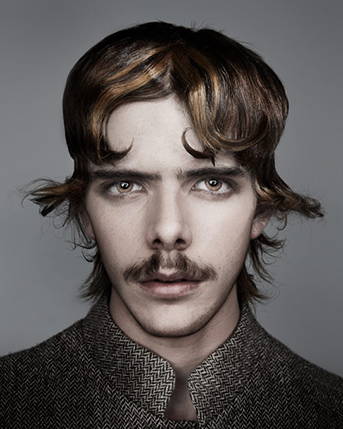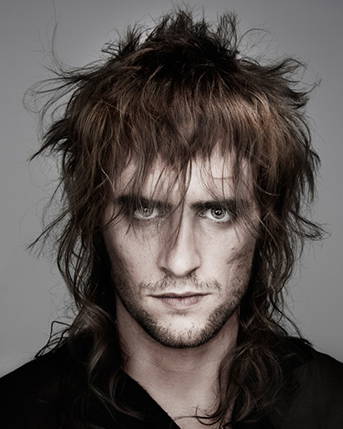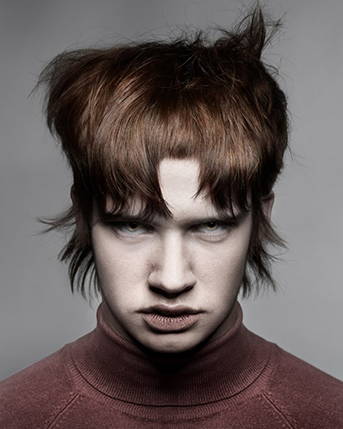 Carles Sánchez Pelsynera, Barcelona, Spain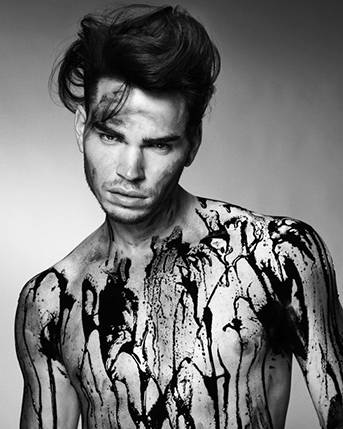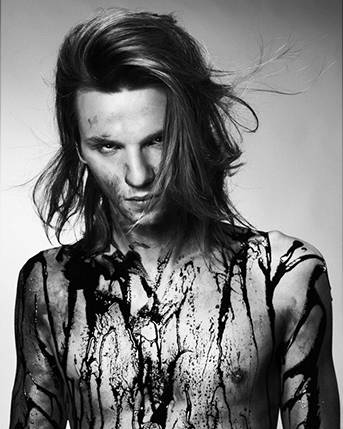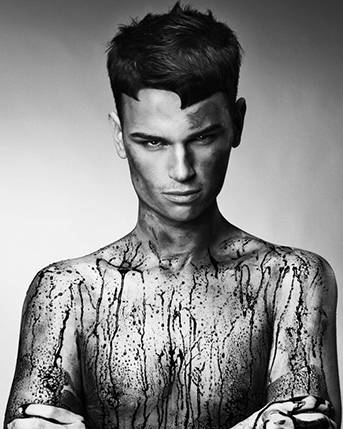 Mio Sota Trio Salon, Chicago
SALON TEAM - PROFESSIONAL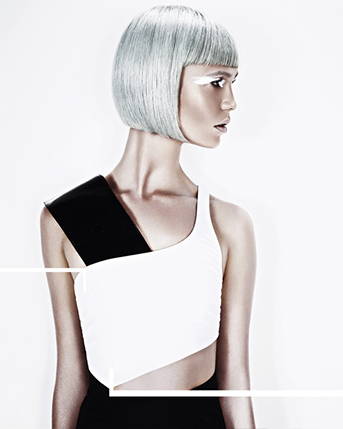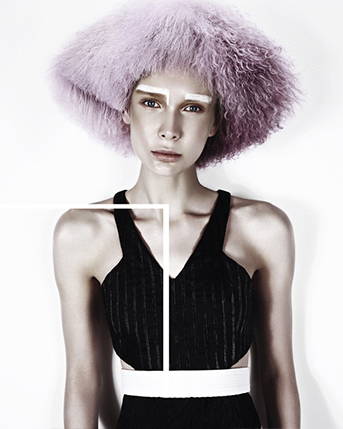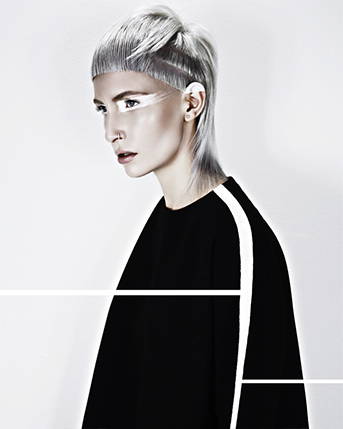 BLUSHES, Ontario, Canada
Silas Tang & Dorothy Tang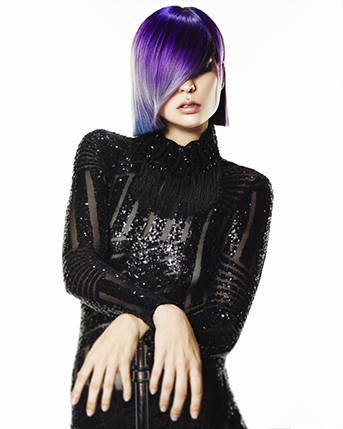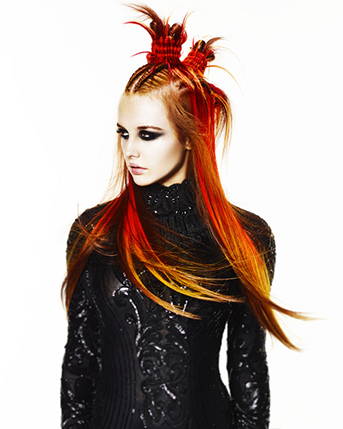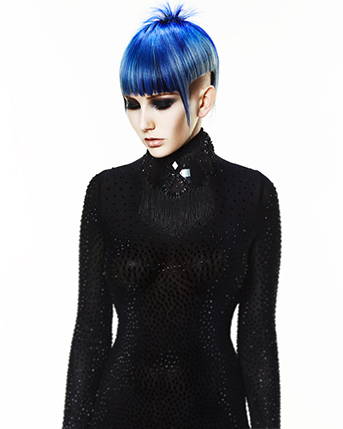 Chrystofer Benson Collective, South Weber, UT
Greta Coston, Lenny Strand, Cory Hoffman, Chrystofer Benson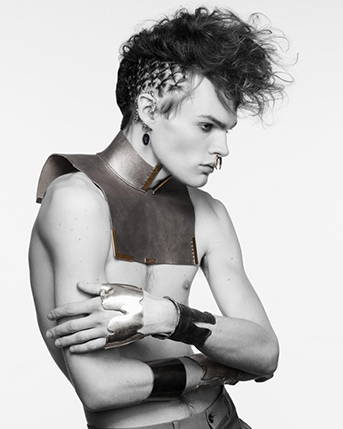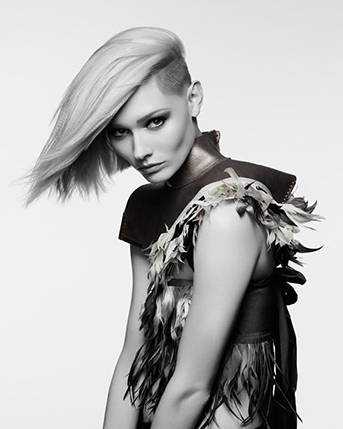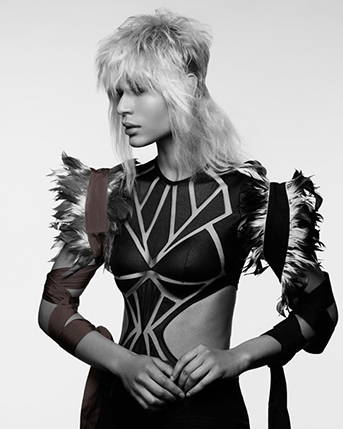 The Texture Collectives, Bowie, MD

Evie Johnson, Jamal Edmonds, Jada Jenkins, Yvonne Daily, Rochelle Hawkins, Mecai Adeola, Tiffany Green, Carlon Thompson, Al Campbell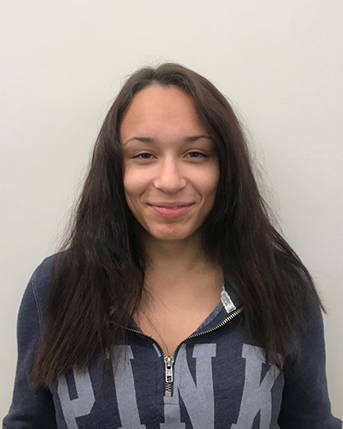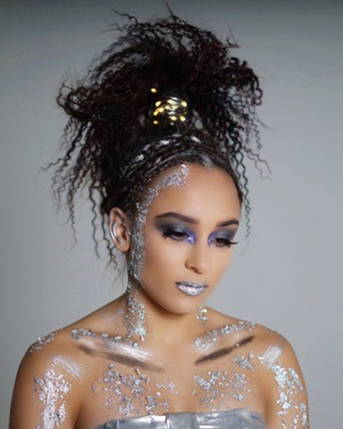 Brown Aveda Institute, Strongsville, OH 
Hannah Olenik, Kim Pilcher and Brynn Radke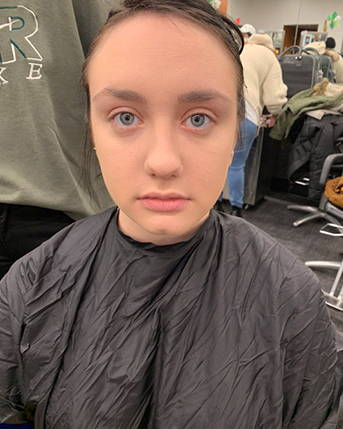 Brown Aveda Institute, Strongsville, OH

Erin Wiktorowski, Ariana Henkel, Jayna Miceli-Spieker and Lauren Schenk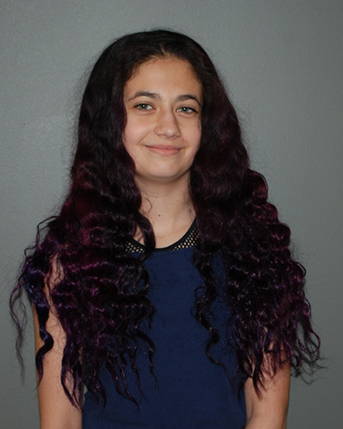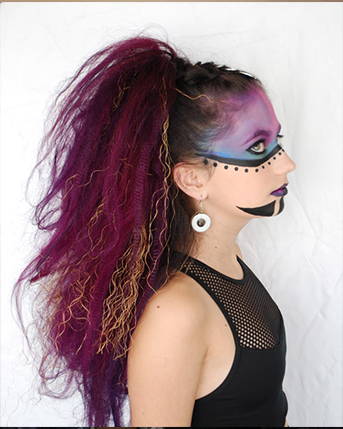 Minnesota West Community and Technical College, Jackson, MN

Kerbee Polenychko, Juana Acosta, Derek Brady and Darian Erickson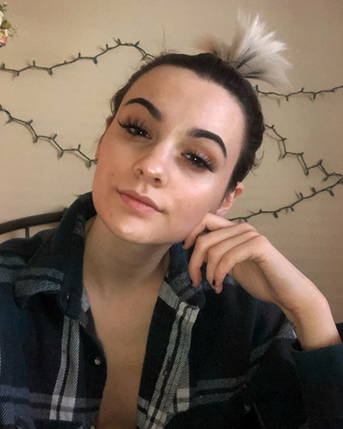 Karen Franco Eric Fisher Academy, Wichita, KS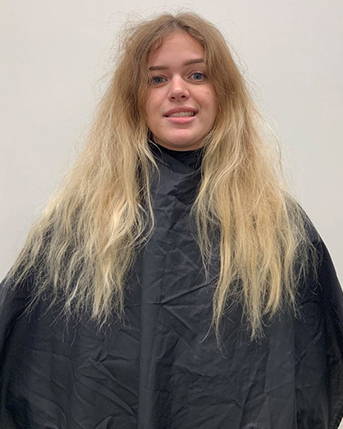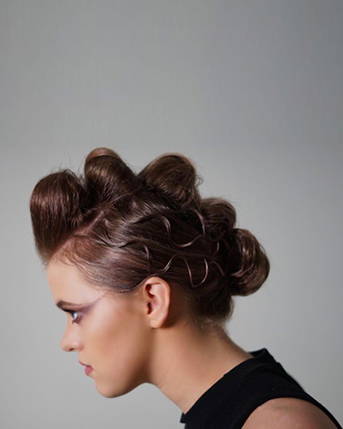 Jalie Palko Brown Aveda Institute, Lodi, OH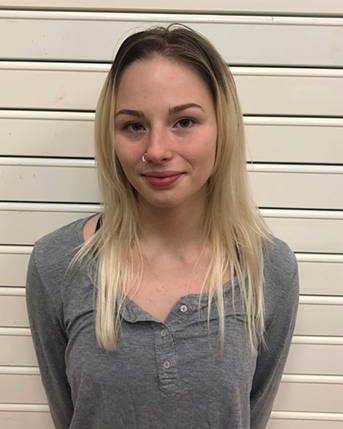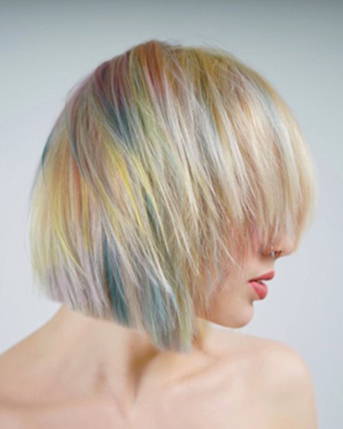 Carly Post Brown Aveda Institute, Mentor, OH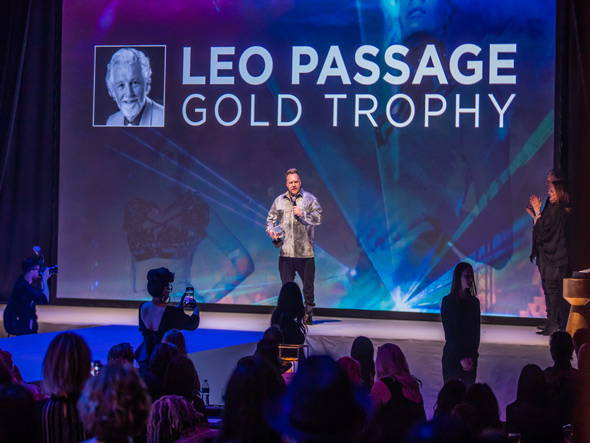 THE LEO PASSAGE GOLD TROPHY 2019 WINNER

CHRYSTOFER BENSON WINS IN 2019! Chrystofer Benson of CBC, South Weber, UT received The Leo Passage Gold Trophy in honor of the late Pivot Point founder and Cosmetologists Chicago member, Leo Passage. This is Chrystofer's second Leo Passage Gold Trophy award.
ABOUT CHRYSTOFER BENSON
Chrystofer Benson is a GLOBAL AWARD-WINNING Colorist and Stylist. He is highly respected in the professional beauty industry for his exceptional creative vision, communication skills, and technical talent that clearly defines him as an industry leader and a MATRIX Global Artistic Director. He has also launched his own brand of products and education at CBC – Chrystofer Benson Collective. As an avid competitor, he has 17 International titles in Cutting, Color, and Styling, 28 nominations and 6 North American Hair Awards (NAHA) Wins including being 2019 Hair Colorist of the Year.
2019 ABS GLOBAL IMAGE AWARD JUDGES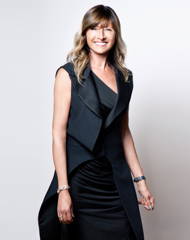 The innovator and creator of Ombré, Kris Sorbie is a world renowned Educator, The Global Artistic Director for Redken 5th Ave NYC and President of Kris Sorbie Inc.
She was born in London, England and, from the age of 7 years old knew she had to be a hairdresser... A decision that ultimately led to her being recognized as the creator of Ombré, the global trend in hair coloring techniques.
Her emergence didn't come easily she says, "Fortunately for me hairdressing in England during the 1970's was going through 'a revolution,' the 'Shampoo & Set' salons were disappearing and being replaced with the Vidal Sassoon inspired 'Cut & Blow-dry' salons. This change empowered me to benefit and learn from both eras.
The journey felt long, 2 years full time in beauty school learning techniques I thought I would never use... I was so wrong, had I not known how to set hair, marcel wave, finger wave and do wig work I would never have had the opportunity to work on the New York & LA Fashion Weeks, Photo Shoots or Hair Shows.
I constantly doubted myself, my ability, my creativity, my taste level and had many failures! I stopped doing hair for 4 years, went into Interior Designs of hair salons however, my passion for hair and the Industry was stronger than I'd imagined, I couldn't stay away but had to re-invent myself. That was the drive that pushed me to color hair in a different way.
In 1996 I created my first Ombré... people said I was crazy, no-one would wear 'roots' intentionally, no-one would wear different colors in their hair. These comments just made me even more determined to show the world that, done tastefully it could be a trend... so here we are today and Ombré is much more than a trend, it's an accepted method of application to create soft, natural effects on hair now seen executed all over the world!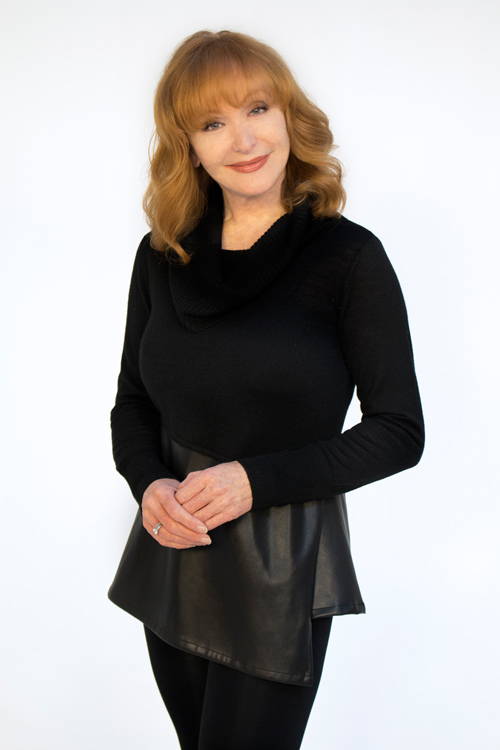 Much like the way her horses transport her to a world where nature inspires the colors and shapes of her hair creations, Vivienne Mackinder's images transport hairdressers to a world where creative talent is only limited by one's imagination. Founder of HairDesignerTV.com and seven time winner of the North American Hairdresser Awards (NAHA), Mackinder has worked alongside some of the most respected names in professional beauty.
Upon graduating from the London College of Fashion, Mackinder worked for Vidal Sassoon, eventually becoming his artistic director. In 1990, she left London for the United States to work with Trevor Sorbie as his international creative director. During her time working with both, she learned valuable lessons that she instills in hairdressers as she works to help them advance their skills, either through in-person workshops, industry events and online through her eponymous site and HairDesignerTV.com.
Launched in 2002, HairDesignerTV.com is a fee-based educational platform designed to provide hairdressers with basic and advanced techniques through video step-by-steps and instruction. Mackinder posts collections as well as live workshops. Memberships vary in price and length, allowing hairdressers the freedom of when and how to use the site based on their specifications.
Mackinder's collections and imagery remain sought-after from editors both domestically and internationally. She has been a frequent contributor to the runway, working as key hairdresser behind the scenes with Vivienne Westwood, VH1, Vogue Fashion awards, showcasing the Oscar winning awards of Edith Head during Paris, London and New York fashion weeks. Television experience on QVC, Celebrity Signature Infomercials to her work being shown on Lifetime and the Discovery channel.
She has been a celebrity hairstylist working with people like Katie Couric for NBC today show, Down Town Julie Brown from MTV, Entertainment Tonight, Ricky Martin, Ricky Lake, Boy George, and Princess Cecile Bourbon and many others.
Vivienne's skills and passion for her craft are continuously recognized in an ever-changing industry despite the rapid turnover of trends. Mackinder was honored with the Lifetime Achievement Award from NAHA in 2009, the International ICON Award from the Irish Hairdressing Federation in 2011, the Leo Passage Educator of the Year Award from Intercoiffure in 2012, the Visionary Artist Award in 2013 as well as the AIPP Best Commercial Award in 2014.
Through her many years in beauty, Mackinder has remained at the forefront and her name is recognized as often as her work. She is driven by her mission to hone and share her artistry with those working to take their careers to the next level.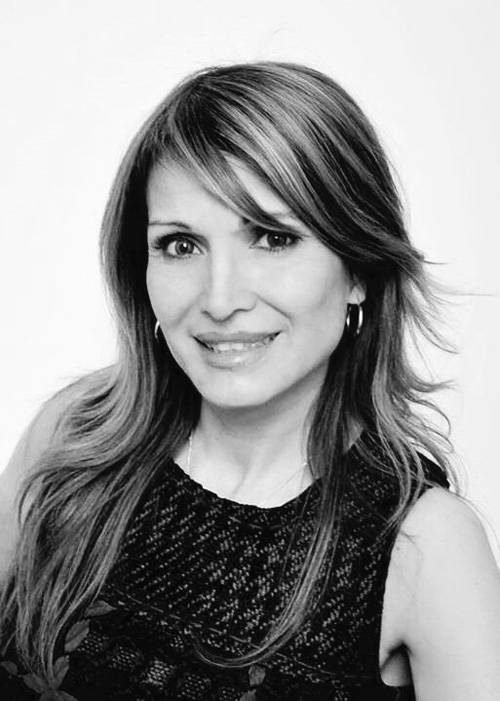 Co-owner and artistic director of Montreal's prestigious Salon Pure and Pure Academy group, global platform artist, and Canadian artistic director for an international brand, Anna Pacitto's illustrious career firmly places her at the top of her craft.
She is the winner of nearly 30 prestigious awards, including Canadian Master Hairstylist of the Year (four times), World NAHA Gold Medalist for Master North American Stylist of the Year, and World NAHA Gold Medalist for North American Stylist of the Year. Under her direction and co-ownership, Salon Pure has won three NAHAs as Salon Team of the Year and collectively among the stylists, the team has won 17 NAHA awards. Anna's list of accomplishments embodies the aspirations of countless hair professionals and make her one of the most empowering and knowledgeable artists on the Davines Artistic Team.
Passionate about education and the Davines brand, Anna approaches each course with the goal to encourage enthusiasm "about the endless possibilities in this amazing industry while feeling closer to a responsible company like Davines". Her creative vision and technical expertise intensified by the Davines philosophy offer an extraordinary classroom experience.
"When you represent a brand as genuine, as real, as caring about their people and the planet, as Davines, your convictions, beliefs, and passion for the industry, the people you touch, and our environment are multiplied tenfold."
IG: @annapacittopure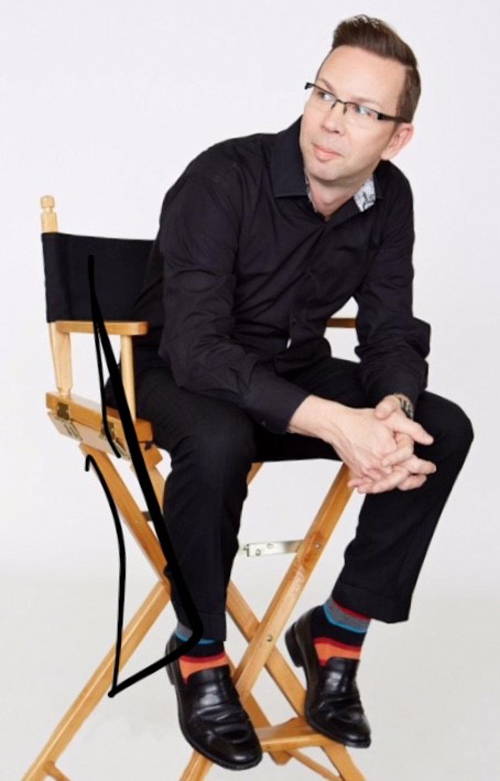 1996 had the opportunity to become a Supercuts educator. As an Artistic Director, he has had many opportunities within Supercuts. Michael has been on stage at conferences, national hair shows, and has shared the stage with American Crew and Paul Mitchell, as well as being on stage at the 2015 Paul Mitchell Caper held in Las Vegas.
Michael has had the privilege of spear-heading photoshoots and taking part in creating educational videos. He is trained in advanced haircutting and clipper techniques and is certified by Paul Mitchell to deliver Paul Mitchell color classes.
Today, Michael distributes and shares his knowledge with new and current hairstylists and barbers through hair cutting and coloring classes, as well as continued education classes delivered straight to 120+ salons. He also wears the hat as a Supercuts Brand Ambassador, attending 15+ events throughout the year, sharing his industry journey with other stylists and barbers. Currently, Michael resides in Dallas, Texas.