THIS CLASS WAS HELD AT ABS 2022 AND IS NOT CURRENTLY AVAILABLE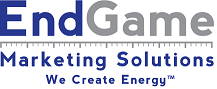 SATURDAY, APRIL 9TH
3:30pm–4:30pm CST
1 CEU
ROOM 6

Limited seating. Available to the first 100 attendees.
Seating for this event is first come, first served.
Please arrive early and get ready to enjoy our not-to-miss classes!
Every salon and suite renter needs a call-to-action (CTA) – the reason(s) someone should let you service them. This is the essence of marketing. To emotionally engage someone to influence their next visit/service/sale. The challenge goes beyond your CTA. Your business has to CONNECT with prospects and guests, ENGAGE them to listen to your story, and EXCITE them to want to try your services? How will you connect, engage and excite your current guests to return for another visit, try a new service or product and spend a little more? That's the focus of this workshop.
Bart Foreman will walk you through the strategies and tactics that you need to employ to make your business thrive and build a bright future. He will look at the powerful traditional strategies and new ones that will make your marketing personal, engaging and exciting.
---
Other classes you may like
THESE CLASSES WERE HELD AT ABS 2022 AND ARE NOT CURRENTLY AVAILABLE