Celebrate 100 Years Past and 100 Years to Come

Prepare to have fun as we celebrate the biggest milestone in our history! We have a great lineup of special events, so bring your best looks and kick up your heels.
You are Invited!
ABS PRESIDENT'S PARTY

Mingle with Industry Legends, Walk the Red Carpet, and get ready for photos! Mingle with models and celebrities!
Saturday, April 15, 6pm-7pm
Location: Main Show Lobby
Hosted by Cosmetologists Chicago President, Robert Passage & the Cosmetologists Chicago Board of Directors. Special Awards will be highlighted. Free Admission. Cash Bar.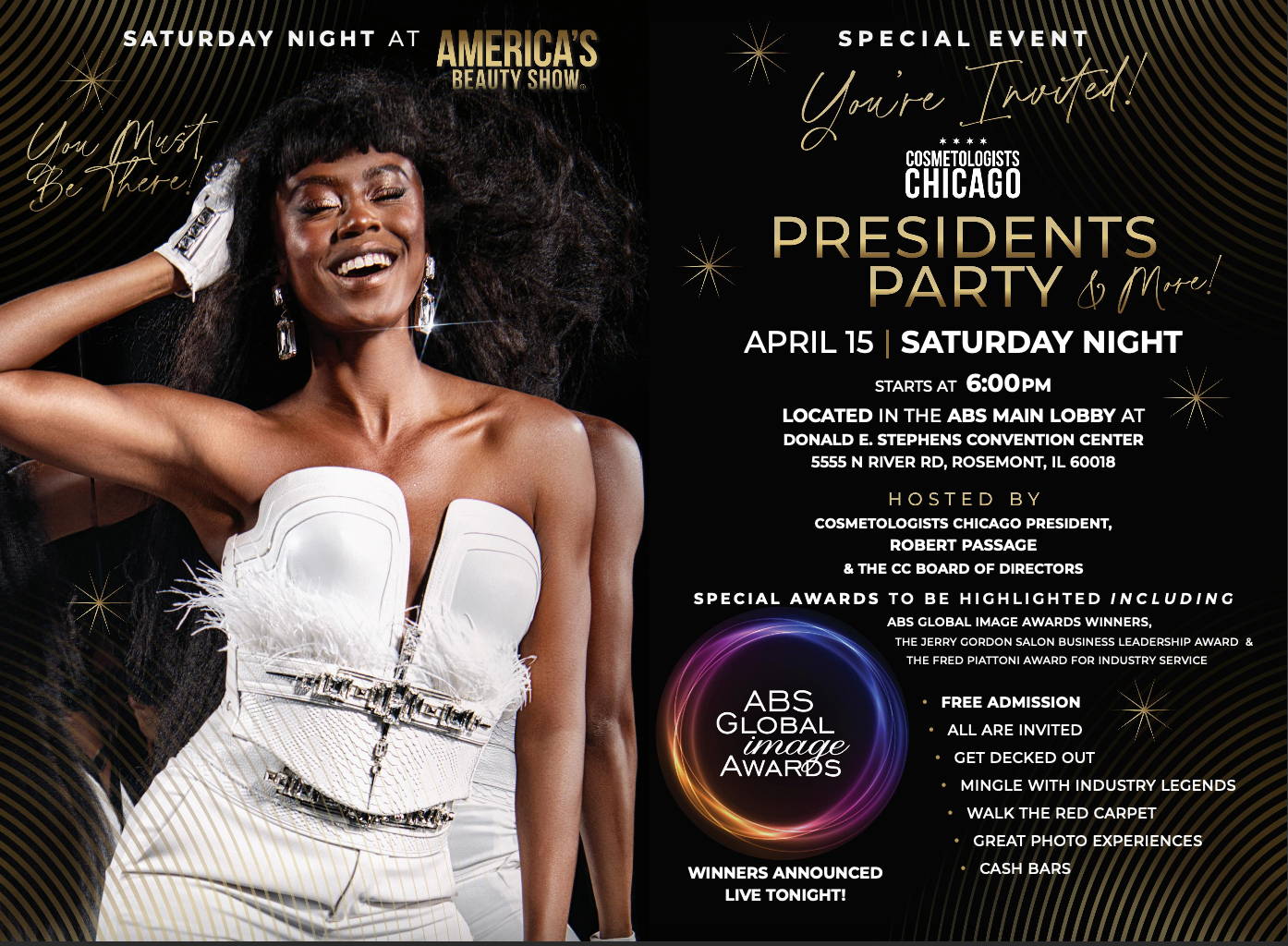 GET DECKED OUT!
The ABS GLOBAL IMAGE AWARDS IS BACK!

Saturday, April 15, 7pm-9pm
We have brought back the world-renowned ABS Global Image Awards in 2023. This event is our signature Saturday night entertainment! Bring yourself, bring your friends, let's celebrate TOGETHER at the Not To Miss ABS GIA Saturday Night following the Presidents Party. This is a not to miss opportunity to celebrate the exquisite and innovative creations by our talented industry. Free!
TOO HYPE CREW at Joe's
LIVE for the ABS PARTY

In the Entertainment District
Sunday, April 16. LIVE Performance Starts at 7:30pm!
Get ready to dance and celebrate all night listening to your favorite 80's, 90's, & 00's music! Free Admission.
Address: 5441 Park Place, Rosemont, IL 60018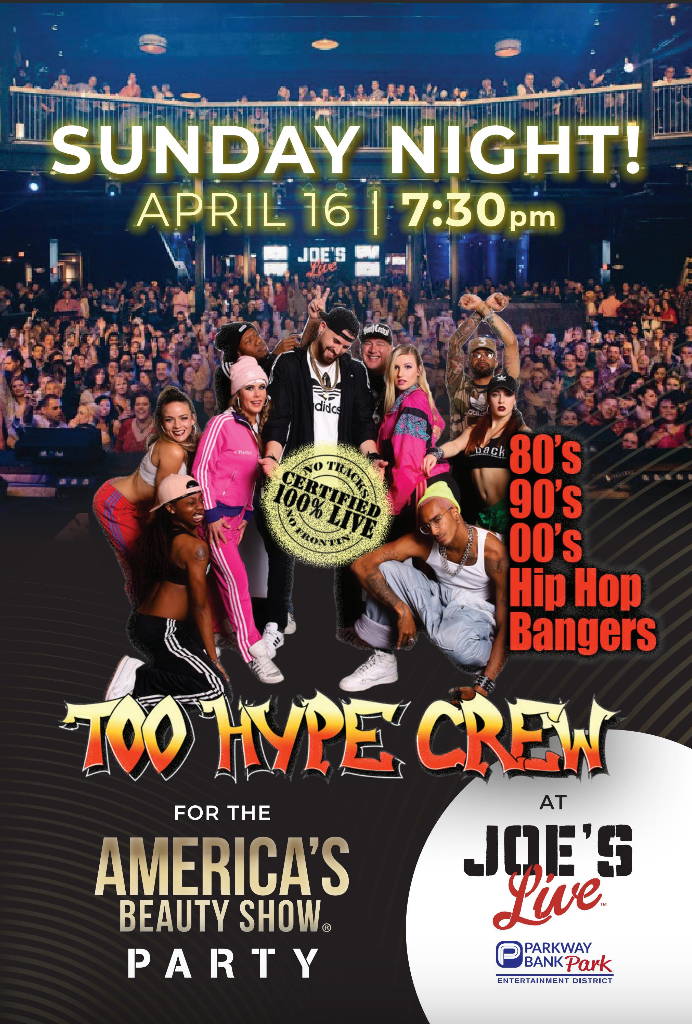 Learn a fresh new way to generate business and have fun!

Join us for the TikTok Trio Panel

Sunday 11am–11:50am

Beauty Innovation Stage, Room 1

Monday 9:30am–10:15am

The Runway@ABS